January 17, 2019
S
M
T
W
T
F
S




1

2

3

4

5

6

7

8

9

10

11

12

13

14

15

16

17

18

19

20

21

22

23

24

25

26

27

28

29

30

31








Today is Thursday, January 17, 2019

Open House: Saturday, July 23, 2016, 9:00 AM - 5:00 PM

Blood Drive: Saturday, July 30, 2016, 9:00 AM - 1:00 PM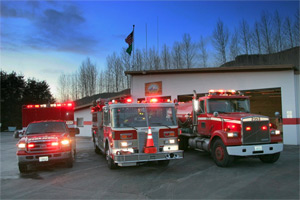 Come visit Pierce 23 Fire and Rescue at Station 87, 29815 State Route 706 East, Ashford, WA on Saturday, July 23, 2016, when we have a fire department open house! We are planning to have a wide variety of events and offers for community members from approxmiately 9 AM to 5 PM. At this time we are offering the following events (we're working on others too!):


Community Blood Drive with help from Cascade Regional Blood Services. (More info below. ALSO NOTE DATE OF BLOOD DRIVE!)

Airlift Northwest Helicopter Demonstration - Airlift Northwest will be visiting during the open house (operations and weather dependant). This will be your opportunity to see a state-of-the-art medical helicopter firsthand!

Mount Rainier National Park

Free Blood Pressure Checks by District 23 EMTs.

Eatonville Family Agency will be collecting donations of food. Suggested donations include: basic foods, tomato-based, soup, crackers, rice/pasta, canned fruit, canned vegetables, tuna, peanut butter, mac and cheese, cereal, toilet paper, and any kind of packaged side dish.

Mary Bridge Childrens Hospital

Poison Control and hopefully Mr. Yuk will make an appearance!

Pierce County Library System

Pierce County Search and Rescue 4x4s

Pierce County Community Outreach

Pierce County Aging & Disabilities Department

Pierce County Department of Health

Pierce County Engironmental Services

Pierce County Department of Emergency Management will be on hand to give out information about emergency preparedness, sign up community members for the Pierce County Alert system, have handouts and more information!

Pierce County Public Works

Pierce County Fire Cadets

Fire Department Open House - Tour our apparatus, seeing our fire trucks, ambulances, tenders, and boat first hand!

And Many More - As we confirm more groups, we will update this site with other activities!



We will have a raffle for a family-size emergency kit that has been donated by Lt. Andy Sabo. Free tickets will be handed out to attendees and an extra ticket will be given for those who sign up to donate blood!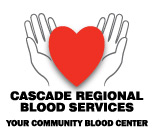 Saturday, July 30, 2016, 9:00 AM - 1:00 PM (NOTE DIFFERENT DATE!)

Why should you donate blood? Blood donors save lives. The majority of the population will need blood products in their lifetime and blood donors are important to sustaining our blood supply. You can donate blood if you are in good health, weigh at least 110 lbs and are at least 16 years old (if you are 16-17 years old, you must have parent/guardian permission to donate). It doesn't hurt to donate blood - it's more of a slight pinch to the arm. The whole donation process should take less than 10 minutes. You will donate about 500 ml of blood (approximately 1 pint); the average person has 10-11 pints of blood in their body. Blood can be donated once every 56 days.

If you are interested in donating, please contact Lt. Scott Beason at Pierce 23 Fire and Rescue with your information. We sincerely appreciate your help! Giving blood saves lives!